Plaza Roma
September 20, 2008
5:17 pm
Enrichment, Images, Philippines, Sibika/Makabayan
Plaza Roma is located in Intramuros, Manila. Like Spanish town, this is a place where the important places are located: church, official's residences and the city hall.
Most towns in the provinces are arranged as such, with an open space, the plaza where people can congregate to celebrate important festivities.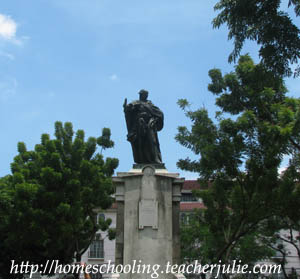 At the center of the plaza stands a statue of King Carlos IV who was responsible in bringing in vaccine to help the Fiipino people.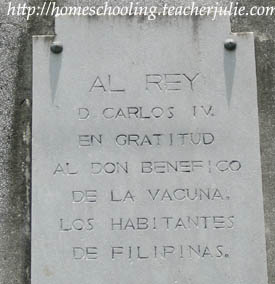 This is what is written where the statue stands.