Palacio del Gobernador
September 25, 2008
5:16 pm
Enrichment, Images, Sibika/Makabayan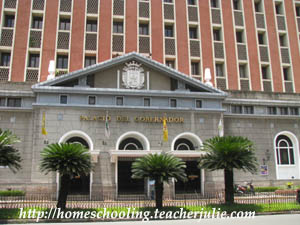 Palacio del Gobernador is located at the Plaza Roma in Intramuros, Manila  where different historical sites can be seen.
Where Palacio del Gobernador stands used to be where Governor General Diego Fajardo lived. It was said to be the place of the official residence of the governor generals until it was destroyed by an 1863 earthquake.
Click here to read about Intramuros.